Welcome Fellow Balloonist!
As many of you know we are signing up the balloons for the Carolina Balloon Association custom Balloon Cup.  We are looking for 14 pilots who would like to have their balloon digitized and placed on a run of Custom Balloon Cups for the Carolina Balloon Association!
Here is how the process works.  We would like for you to send us a high resolution image of your balloon.  We take that image and digitize it into an electronic form.
You can see some of the before and after shots here.
We then provide you with the digital version of your balloon for you to use in any format you wish.  This Digital version of your balloon can be used for T-Shirts, Pins, Decals for Vehicles, on the Web or in print for advertising.  Any thing you want.  A $275.00 value in itself.
We then take all the balloons and create a layout for the cups.  It will look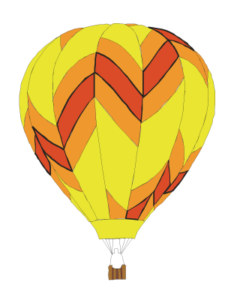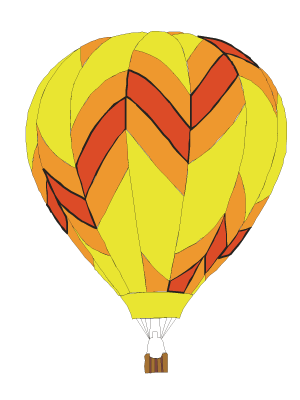 very similar to the Balloon Cup version #1.  The first balloon(s) to sign up will be slightly larger on the cup as we make some balloons smaller to add depth of image to the cup.
Once we have all the balloons signed up for the cup we send the artwork in for printing.  The Cup Manufacturing process takes about 4-6 weeks.
To have your balloon printed on the cup here is what you must do.  First fill out the form on this page with your information and attach a good photo of your balloon.  When you hit submit you will be taken to a special page where you can purchase a case of cups.  A case of cups is 500 cups.  You are not limited to purchasing just one case!  You can purchase more if you wish but you must purchase at least one case (in advance) to get your balloon on the cup.
Once we have the 14 balloons signed up for the cup we will notify all the balloons that will be on the cup that the sign up period is over and that we will be starting the design phase of the project.  We normally have the layout of the cup done in just a few days.
Once we have our 14 balloons, we turn off the signup process for this cup.  Depending on demand it may be a couple more years before we order our next cup so don't miss out on this.
We will also create a national map (as we did before) to show where all the balloons on the cup are from.  This way you can see who else is on the cup with you and your balloon.
If you have your photo on your computer right now you can start to fill out the form on this page and place your order for your cups!
Thank you for all you do for the Balloon World.

After you have read the "How this works" you can use the form below to give us your information and order your cups.
The form below is for the Carolina Balloon Association Custom Balloon Cup.
Balloons from our first custom cup order!